The 20th Annual WHOA Golf Tournament is a fundraiser to support our year-long programs and activities for wounded heroes.
At WHOA we understand the need to strengthen interactions between the veteran and civilian communities.  We found that an entire day together in the golf course goes a long way to bridge the gap; plus helps raise both awareness and
funds for
our
 programs
.
Visit the event's webpage.
Visit 2018 Golf Tournament Photo Gallery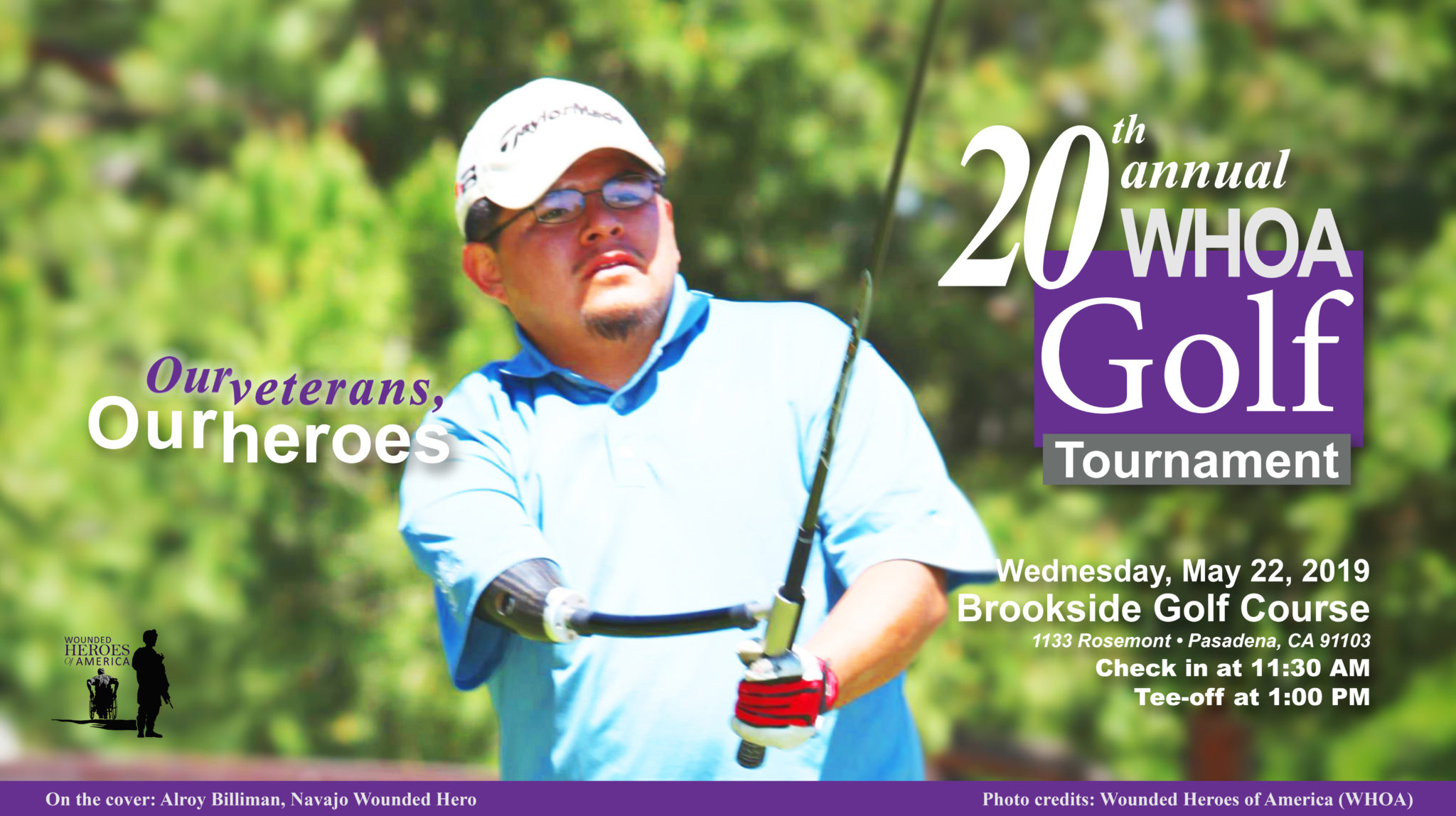 ---
Golf is one of the most social games. 
"If you want to get to know a person's character, spend 5 hourson the golf course with them."

Golfers' saying
Generally, civilians have little interactions with service members.  Our Golf Tournament allows them to:
know our veterans, specially those wounded in combat.
thank them personally for their service; a simple gesture that recognizes and gives meaning to their sacrifice overseas.
For our veteran community, where most carry service-connected injuries, golf is a challenging and fun activity that benefits their concentration and focus, while strengthens our WHOA fellowship.
Sponsors and participants share the satisfaction of owning this event; helping inspiring young veterans and learning from their powerful stories.  After the tournament, everyone gathers at the Award Ceremony, where participants enjoy dinner within a table-group that integrates our wounded heroes.
Join us on the course for a special day with our Combat Wounded Veterans.
---
HISTORY
In its 20
th
edition, Our Golf Tournament is a tradition since 2001.  That year the organization, under the name of 9/11 Help America Foundation (9/11 HAF, 2004-2012), donated the proceedings to the widow of Michael Mc Donnell, a young businessman, husband, and father killed in the World Trade Center.  In a thank-you-letter to us she said:
"After what you and your group have done it has made me realize that all humanity is not lost. "

–Cheryl McDonnell
Her words encouraged us to continue our work and, in 2012, 9/11 HAF changed its name to WHOA to help the wounded heroes of the wars and combats that followed. Our mission continues to this day.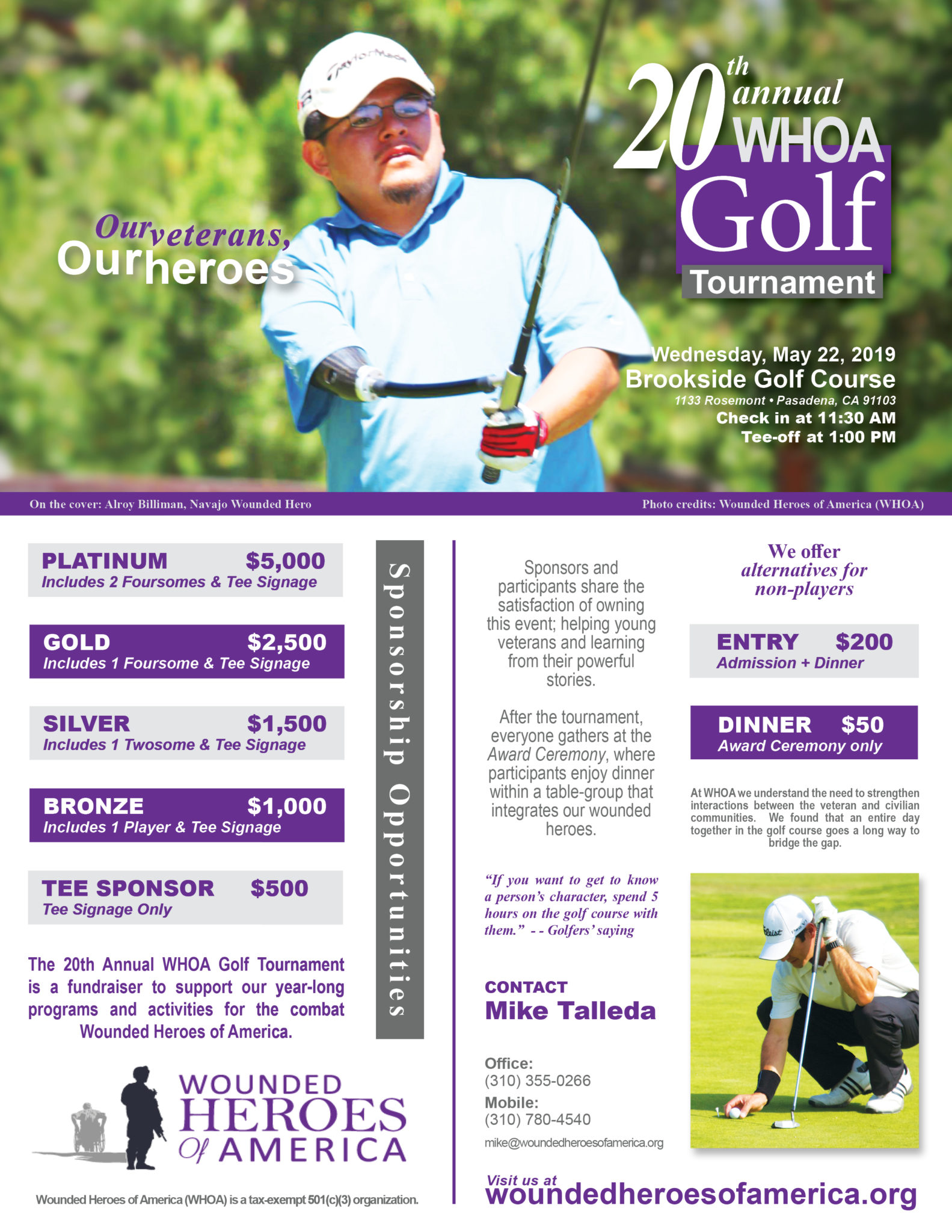 [/vc_column_text][/vc_column][/vc_row]