Deprecated
: Array and string offset access syntax with curly braces is deprecated in
/var/www/wp-content/plugins/LayerSlider/helpers/phpQuery.php
on line
2161
Deprecated
: Array and string offset access syntax with curly braces is deprecated in
/var/www/wp-content/plugins/LayerSlider/helpers/phpQuery.php
on line
2176
Deprecated
: Function get_magic_quotes_gpc() is deprecated in
/var/www/wp-content/plugins/LayerSlider/includes/slider_markup_setup.php
on line
106
Deprecated
: Function get_magic_quotes_gpc() is deprecated in
/var/www/wp-content/plugins/LayerSlider/includes/slider_markup_setup.php
on line
106
Deprecated
: Function get_magic_quotes_gpc() is deprecated in
/var/www/wp-content/plugins/LayerSlider/includes/slider_markup_setup.php
on line
106
Deprecated
: Function get_magic_quotes_gpc() is deprecated in
/var/www/wp-content/plugins/LayerSlider/includes/slider_markup_setup.php
on line
106
Deprecated
: Function get_magic_quotes_gpc() is deprecated in
/var/www/wp-content/plugins/LayerSlider/includes/slider_markup_setup.php
on line
106
Deprecated
: Function get_magic_quotes_gpc() is deprecated in
/var/www/wp-content/plugins/LayerSlider/includes/slider_markup_setup.php
on line
106
Deprecated
: Function get_magic_quotes_gpc() is deprecated in
/var/www/wp-content/plugins/LayerSlider/includes/slider_markup_setup.php
on line
106
Deprecated
: Function get_magic_quotes_gpc() is deprecated in
/var/www/wp-content/plugins/LayerSlider/includes/slider_markup_setup.php
on line
106
Deprecated
: Function get_magic_quotes_gpc() is deprecated in
/var/www/wp-content/plugins/LayerSlider/includes/slider_markup_setup.php
on line
106
Deprecated
: Function get_magic_quotes_gpc() is deprecated in
/var/www/wp-content/plugins/LayerSlider/includes/slider_markup_setup.php
on line
106
Deprecated
: Function get_magic_quotes_gpc() is deprecated in
/var/www/wp-content/plugins/LayerSlider/includes/slider_markup_setup.php
on line
106
Deprecated
: Function get_magic_quotes_gpc() is deprecated in
/var/www/wp-content/plugins/LayerSlider/includes/slider_markup_setup.php
on line
106
Deprecated
: Function get_magic_quotes_gpc() is deprecated in
/var/www/wp-content/plugins/LayerSlider/includes/slider_markup_setup.php
on line
106
Deprecated
: Function get_magic_quotes_gpc() is deprecated in
/var/www/wp-content/plugins/LayerSlider/includes/slider_markup_setup.php
on line
106
Deprecated
: Function get_magic_quotes_gpc() is deprecated in
/var/www/wp-content/plugins/LayerSlider/includes/slider_markup_setup.php
on line
106
Deprecated
: Function get_magic_quotes_gpc() is deprecated in
/var/www/wp-content/plugins/LayerSlider/includes/slider_markup_setup.php
on line
106
Deprecated
: Function get_magic_quotes_gpc() is deprecated in
/var/www/wp-content/plugins/LayerSlider/includes/slider_markup_setup.php
on line
106
Deprecated
: Function get_magic_quotes_gpc() is deprecated in
/var/www/wp-content/plugins/LayerSlider/includes/slider_markup_setup.php
on line
106
Deprecated
: Function get_magic_quotes_gpc() is deprecated in
/var/www/wp-content/plugins/LayerSlider/includes/slider_markup_setup.php
on line
106
Deprecated
: Function get_magic_quotes_gpc() is deprecated in
/var/www/wp-content/plugins/LayerSlider/includes/slider_markup_setup.php
on line
106
Deprecated
: Function get_magic_quotes_gpc() is deprecated in
/var/www/wp-content/plugins/LayerSlider/includes/slider_markup_setup.php
on line
106
Deprecated
: Function get_magic_quotes_gpc() is deprecated in
/var/www/wp-content/plugins/LayerSlider/includes/slider_markup_setup.php
on line
106
Deprecated
: Function get_magic_quotes_gpc() is deprecated in
/var/www/wp-content/plugins/LayerSlider/includes/slider_markup_setup.php
on line
106
Deprecated
: Function get_magic_quotes_gpc() is deprecated in
/var/www/wp-content/plugins/LayerSlider/includes/slider_markup_setup.php
on line
106
Deprecated
: Function get_magic_quotes_gpc() is deprecated in
/var/www/wp-content/plugins/LayerSlider/includes/slider_markup_setup.php
on line
106
Deprecated
: Function get_magic_quotes_gpc() is deprecated in
/var/www/wp-content/plugins/LayerSlider/includes/slider_markup_setup.php
on line
106
Deprecated
: Function get_magic_quotes_gpc() is deprecated in
/var/www/wp-content/plugins/LayerSlider/includes/slider_markup_setup.php
on line
106
Deprecated
: Function get_magic_quotes_gpc() is deprecated in
/var/www/wp-content/plugins/LayerSlider/includes/slider_markup_setup.php
on line
106
Deprecated
: Function get_magic_quotes_gpc() is deprecated in
/var/www/wp-content/plugins/LayerSlider/includes/slider_markup_setup.php
on line
106
Deprecated
: Function get_magic_quotes_gpc() is deprecated in
/var/www/wp-content/plugins/LayerSlider/includes/slider_markup_setup.php
on line
106
Deprecated
: Function get_magic_quotes_gpc() is deprecated in
/var/www/wp-content/plugins/LayerSlider/includes/slider_markup_setup.php
on line
106
Deprecated
: Function get_magic_quotes_gpc() is deprecated in
/var/www/wp-content/plugins/LayerSlider/includes/slider_markup_setup.php
on line
106
Deprecated
: Function get_magic_quotes_gpc() is deprecated in
/var/www/wp-content/plugins/LayerSlider/includes/slider_markup_setup.php
on line
106
Deprecated
: Function get_magic_quotes_gpc() is deprecated in
/var/www/wp-content/plugins/LayerSlider/includes/slider_markup_setup.php
on line
106
Deprecated
: Function get_magic_quotes_gpc() is deprecated in
/var/www/wp-content/plugins/LayerSlider/includes/slider_markup_setup.php
on line
106
Deprecated
: Function get_magic_quotes_gpc() is deprecated in
/var/www/wp-content/plugins/LayerSlider/includes/slider_markup_setup.php
on line
106
Deprecated
: Function get_magic_quotes_gpc() is deprecated in
/var/www/wp-content/plugins/LayerSlider/includes/slider_markup_setup.php
on line
106
Deprecated
: Function get_magic_quotes_gpc() is deprecated in
/var/www/wp-content/plugins/LayerSlider/includes/slider_markup_setup.php
on line
106

WE HELP WOUNDED VETERANS
Our support begins with need-based financial assistance;
yet the glue is the fellowship among our Wounded Heroes of America.
Learn more >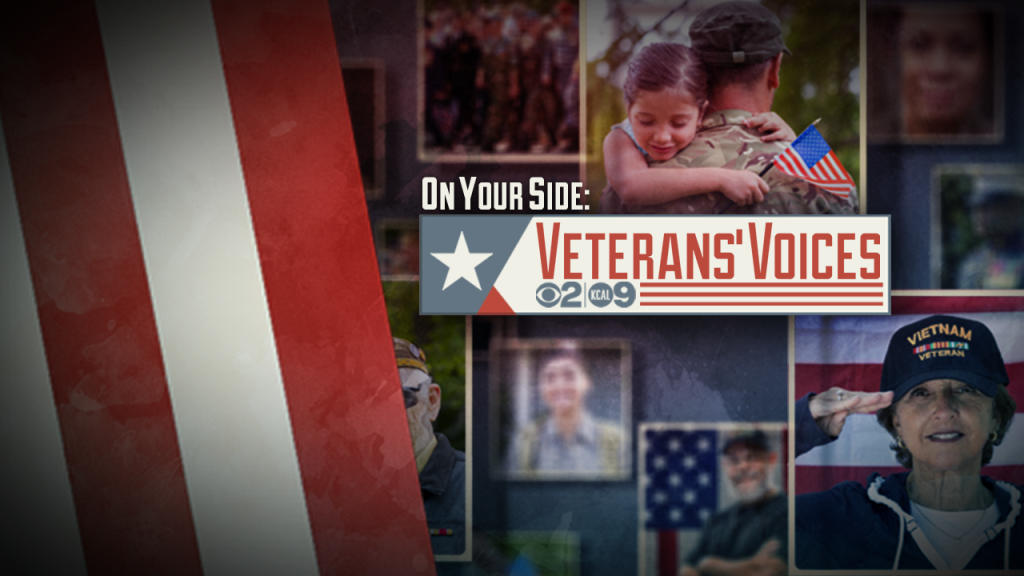 CBS NEWS FEATURE
We have recently been recognized on CBS News
in a segment called Veterans' Voices
Watch Video >

EDUCATING OUR COMMUNITIES
Post-Traumatic Stress (PTSD) and Traumatic Brain Injuries (TBI) are havoc
on the lives of our heroes. Community advocacy helps raise awareness.
Learn more >

SHOW YOUR SUPPORT
Shop and help a wounded hero.
Heroes wear our items with pride; you will too. Gear up.
Learn more >

HELP US HELP THEM; VOLUNTEER.
We are proud of our volunteers; they make things possible, they make things better.
There plenty we can do together. Get involved, join the team.
Learn more >
Join us and support the mission of helping our heroes.
Donate Now >
---
Felipe:

anemptytextlline

Hey brothers, Hey brothers I am SPC TELLEZ FELIPE and I am an IRAQ war veteran. I enlisted in the army in Decembe...
Select the Campaign You Want to Support: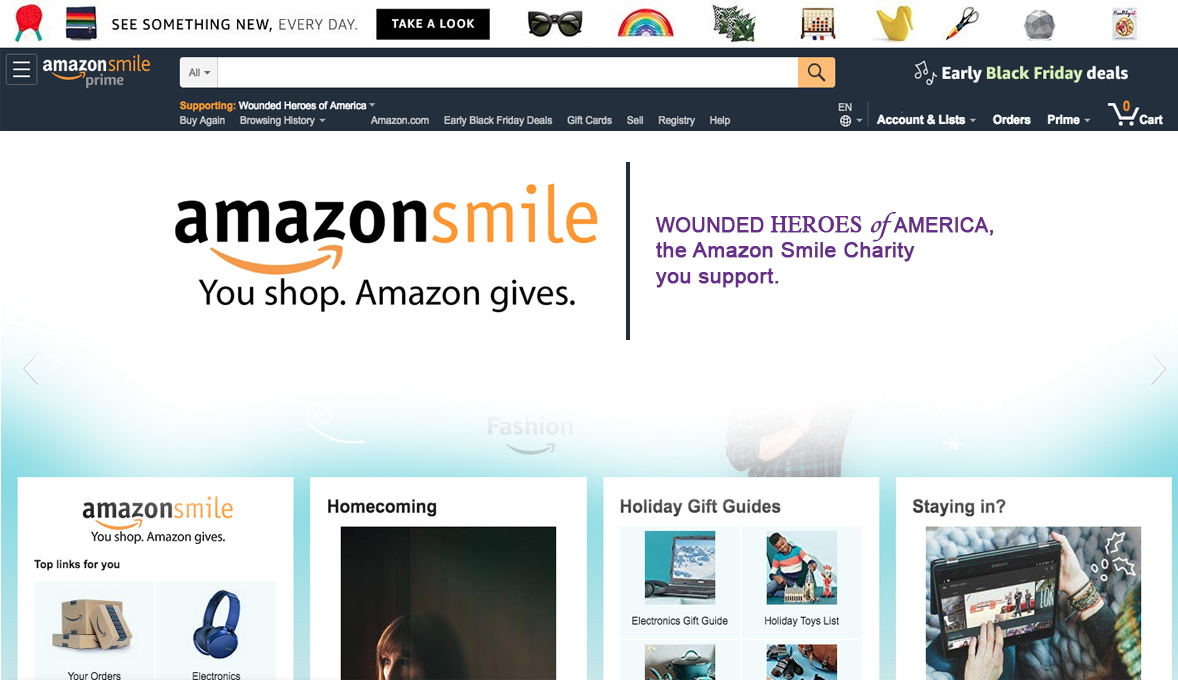 Log in to Amazon Smile and follow the step-by-step instructions explained in this article. From every qualifying item you buy, Amazon donates 0.5% of your total purchase price to Wounded Heroes of America. This support goes a long way at the end of the day because every cent matters.
Our Friends Make the Difference
Our Heroes Aim for a Better Life
---
Make a difference and help us help them; volunteer today.
Donate Now >