We help veterans
wounded in combat.
Since 2004, we offer our heroes:
+ Financial assistance
+ Help fighting depression and loneliness
+ Fellowship and a sense of belonging
+ Gratitude for the sacrifices our heroes have made
+ Education about the challenges combat wounded face
Join us and support the mission of helping our heroes.
Wounded Heroes of America does not and shall not discriminate on the basis of

race, color, religion (creed), gender, gender expression, age, national origin (ancestry), disability,
marital status, or sexual orientation, in any of its activities or operations.
Select the Campaign You Want to Support: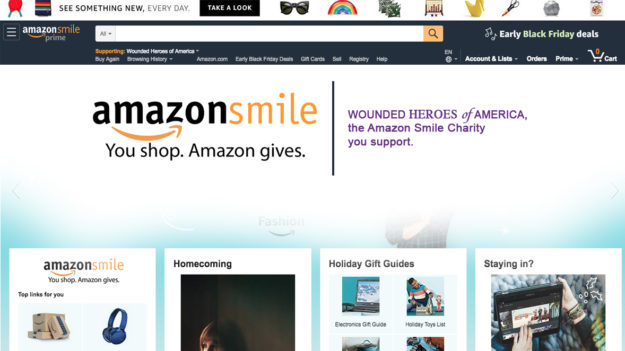 Log in to Amazon Smile and follow the step-by-step instructions explained in this article. From every qualifying item you buy, Amazon donates 0.5% of your total purchase price to Wounded Heroes of America. This support goes a long way at the end of the day because every cent matters.
Our friends make the difference
Together we give hope to our heroes.
---
WHOA helps veterans with the support of people like you.
Our heroes aim for a better life.
---
Make a difference and help us help them; volunteer today.
VOLUNTEER >
Upcoming Events & Latest News
WHOA's very first softball game
TEXT
Merry Christmas everyone! Operation Santa has officially begun. We have a big December coming up and Santa's helpers are already helping to collect donated toys. We have lots of children that will be receiving gifts from Santa, who is a combat wounded Santa by the way, again this year and we need your help and…
Read More