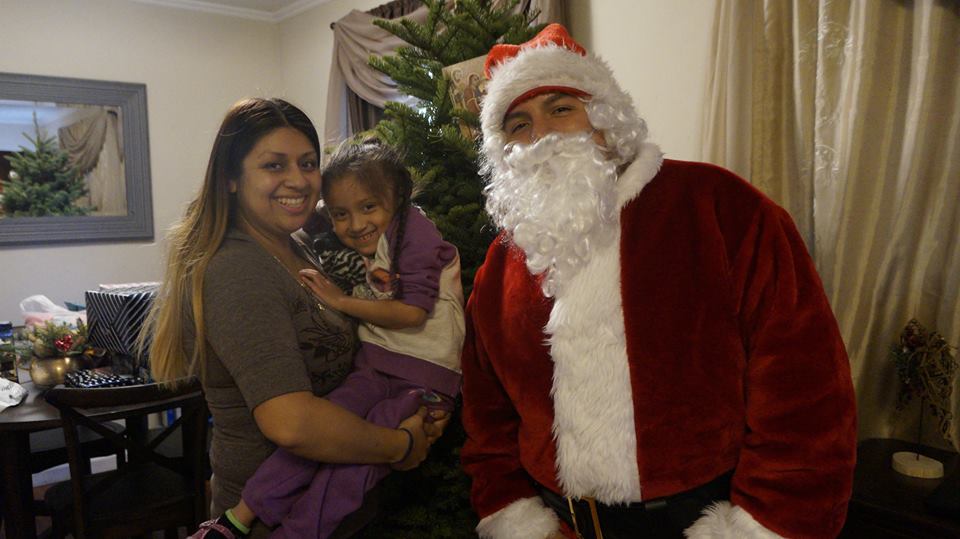 We at WHOA strongly feel that the personal contact and relationships we help foster among our wounded heroes set us apart.
Although it's a little late, we'd like to give a big "Thank you!" to all of our Santas and their helpers, and to all of the wonderful people who donated toys, time and/or money. One organization that really got behind Operation Santa was the El Segundo Fire Department, which gave several SUVs' full of toys to our kids. What a great group of individuals! Another of our great friends, Dollies Making a Difference provided many beautifully handmade Teddys and Dollies which Santa delivered to the Navajo reservation.
The personal touch is always best. To make the gifts even more personal, each was accompanied by a message from the veteran that wrapped the gift (e.g., "Wrapped by SSGT Hernandez").
We're gearing up for 2017, but in December, our office became Santa's workshop. We sent countless boxes around the country, and Santa personally delivered many bags of toys.
It's a great feeling to see a door open and a child surprised to see Santa in person, there to visit and drop off gifts. In addition to a huge smile, Santa is often greeted with milk and cookies, and he typically puts on a few pounds over the holidays.
Operation Santa was a lot of work, but it was the best kind. Now Santa is back home, and the year begins anew at WHOA. We have many events planned for 2017.
On behalf of those we serve, we offer nothing but the best wishes for you in this New Year.