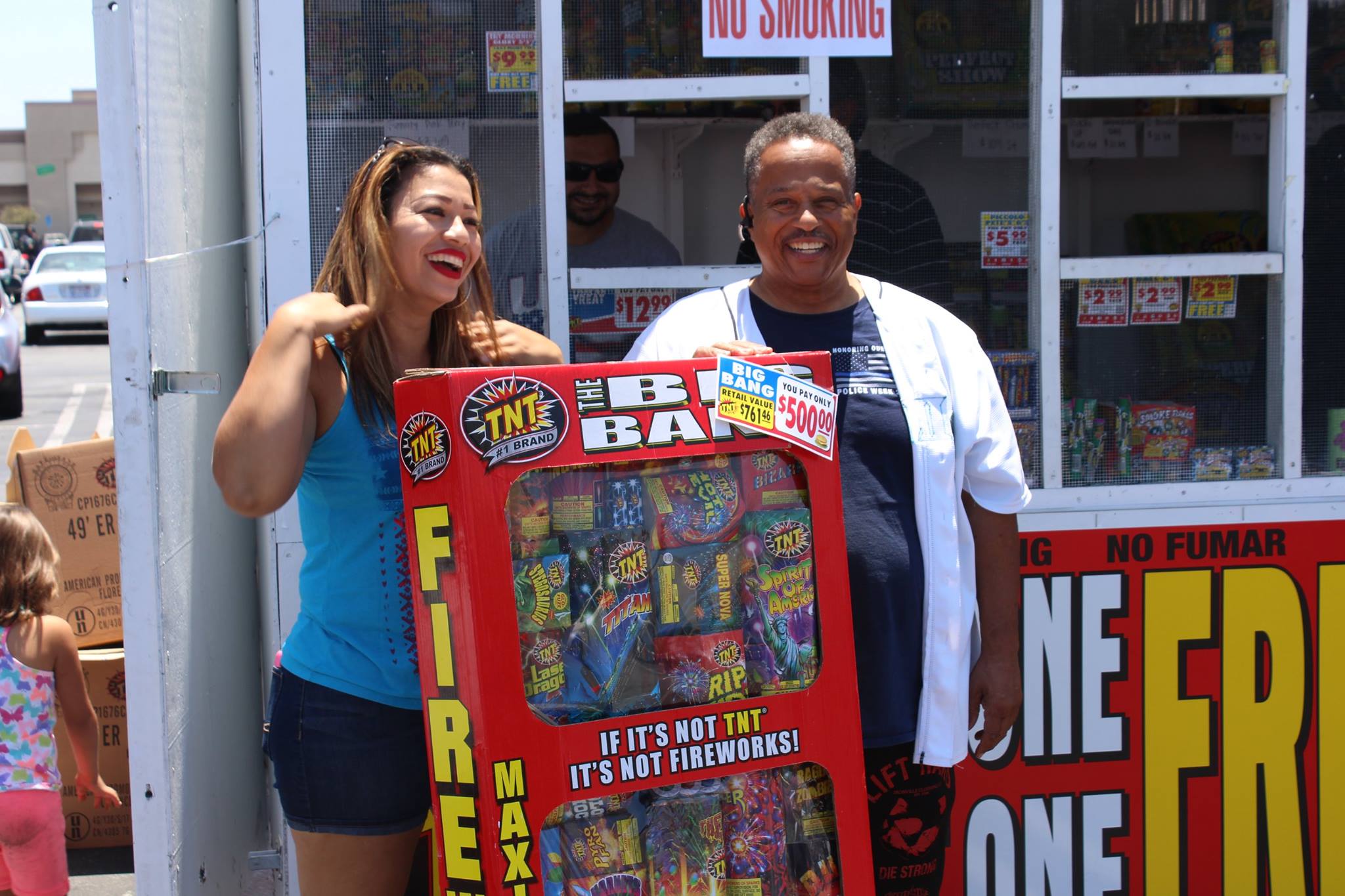 2017 Firework sales is over and what a week it was!!!
First, a big thanks to the City of Hawthorne for allowing us this opportunity every year… City of Hawthorne allows 8 firework stand every year. They are assigned in a lottery system. When the time comes local non-profits submit application and it's up to the luck of the draw. However the VFW and American Legion and now Wounded Heroes of America, because we are veteran organizations are exempt from the lottery system and get a stand every year.
Our evolution-
In our beginning back in 2002 we were mainly assisting surviving spouses. Once we began to assist the wounded vets, it truly became a learn as you go proposition. How can we help these young people? How can we be relevant in their lives? Money has always been an issue that has limited what we could do therefore we had to find other ways to be of service. We soon realize we needed to create a family of veterans supporting and helping each other and create programs that would accomplish those goals.
So we began to organize events and look for opportunities that would bring the whole family together.
Over time we came to realize that the kids were becoming the core of these events, whether it's was a Day at the Ranch, or the LA County Fair or a week selling fireworks. To the untrained eye it may seen as just another fundraiser, but to us, it's a week of fun and fellowship- Another opportunity to mix it up with the public, get the kids together and have friends and Veterans come and hang out in a spirit of fellowship.
Like years passed, we celebrated our Country's Birthday and watch the children play- It was one of the better weeks we have spent so far this year.
Oh by the way!!!! – It's a lot of work, a 24/7 operation from June 27th when they drop off merchandise/firework until July 5th when we return unsold merchandise and close the books.
A huge thanks to all the vets and families, friends of WHOA, who made this a great week. See you next years – Happy Birthday and God Bless America