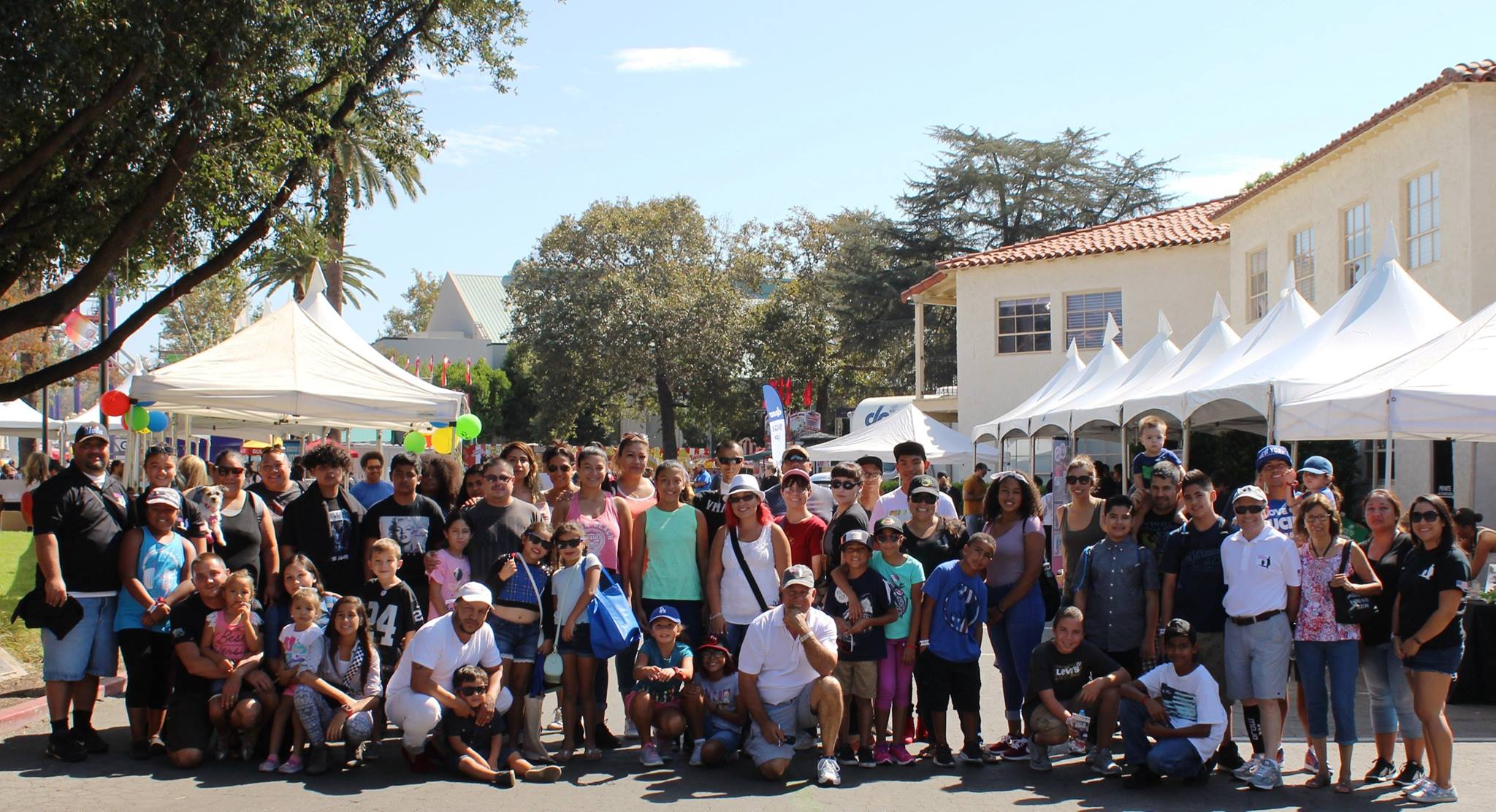 Every year, the LA County Fair hosts the families of combat wounded vets for a day of fun. This is one of our annual events that fills up fast, and one everyone looks forward to attending.
We often say that the resources we need to make life better for our combat wounded are in the community, and LA County Fair exemplifies this. The people who put on the fair afford us the opportunity to gather in large numbers and have fun, relax,and get away from the daily grind.
After the group picture, everyone scatters to enjoy one of the biggest fairs in the county. In fact, it's bigger than most state fairs, and it offers countless activities to entertain young and old folks alike. This day, though, is mostly for the kids. They can see animals, go on rides, eat fried ice cream, and more.
For us at Wounded Heroes of America,it's nice to see the families grow and the kids interact with each other and form friendships. Being in a military family is a bit different than being in a civilian family,especially if the family member who's a veteran has been injured in combat. Days like these are special and very much needed, and we couldn't provide this type of fellowship if not for our friends—Americans who love their veterans and welcome the opportunity to prove it.
We at WHOA are very grateful to all the folks who make days like this possible for our veterans and their families. We're grateful for the chance they have to build strong bonds with WHOA members and,more importantly,fellow vets.
We'd like to give a huge thank you to the Los Angeles County Fair.