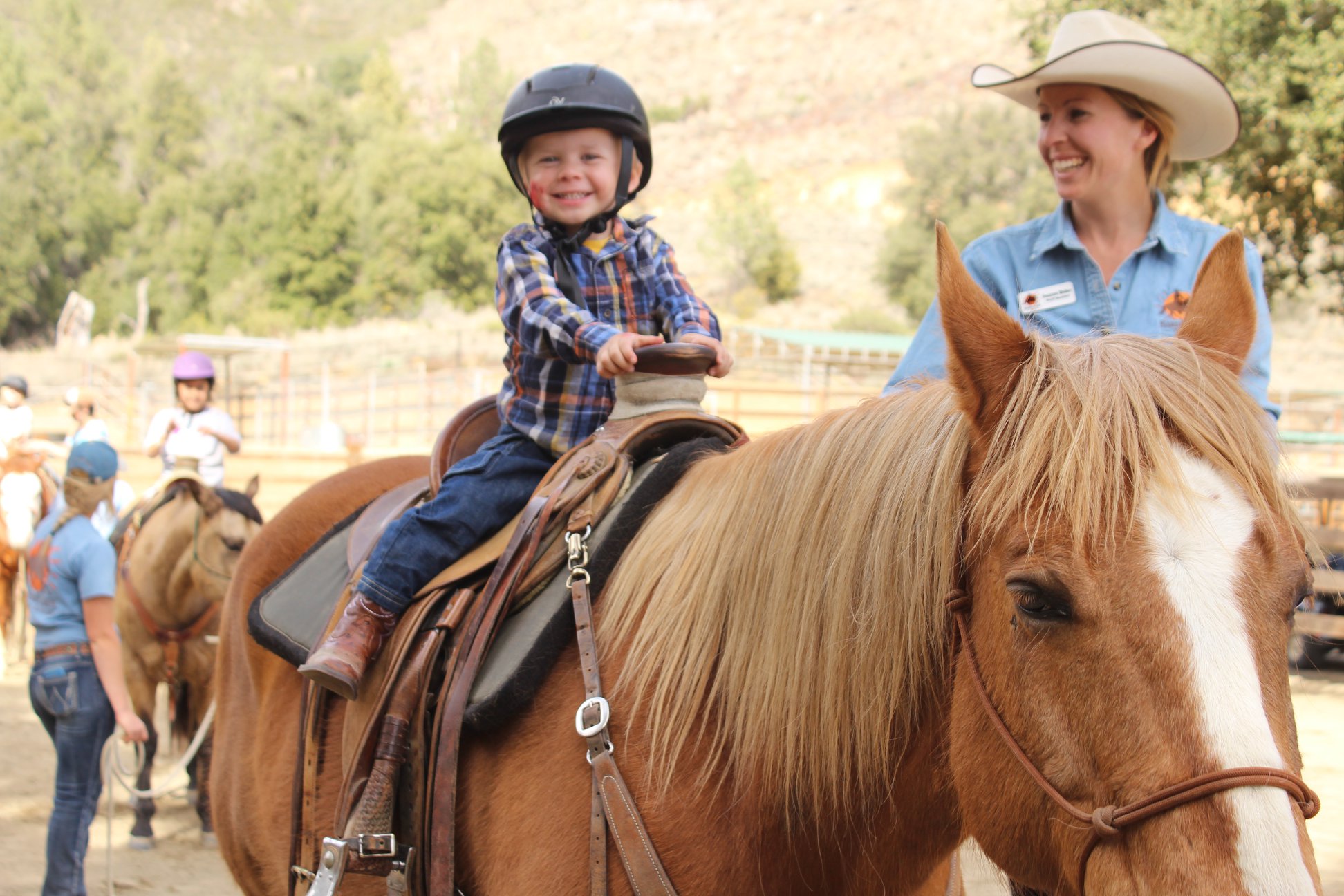 For our first Family Day of 2018, we'd like to thank the folks at Horse of the Sun Ranch. We had a wonderful start to the year and took advantage of a much-needed opportunity to get together with old and new friends alike. Most importantly, Family Day helped us maintain our great friendship with Horse of the Sun Ranch.
Jerry, Ken, and all the volunteers from Horse of the Sun Ranch were amazing as always. We had a wonderful day with our children. This is a big deal for us as we're always looking for ways to bring our families together, and this event is a favorite; it's heart-warming to watch kids make friends so quickly.
Horse of the Sun Ranch is in the mountains east of San Diego—not exactly around the corner for most of our families—but we love it and look forward to this great day every year. Our kids get a chance to ride horses, practice archery, participate in arts and crafts, get away from the daily grind of the city, and get some fresh air and sunny skies. Once again, we lucked out with a gorgeous day.
Jerry Hall, the owner of Horse of the Sun Ranch, had a vision when he acquired the ranch; he wanted to provide a place where veterans and other groups could enjoy a great time in the outdoors. The volunteers enjoy our kids as much as we do, and this year's youngest attendee was only a few weeks old. We're sure he'll be riding horses in the very near future.
To all of the folks from Horse of the Sun Ranch: you're the best. Thank you for helping build the fellowship between our community, and our combat wounded and their families.
"Isn't it great when a plan comes together?"
You guys rock.