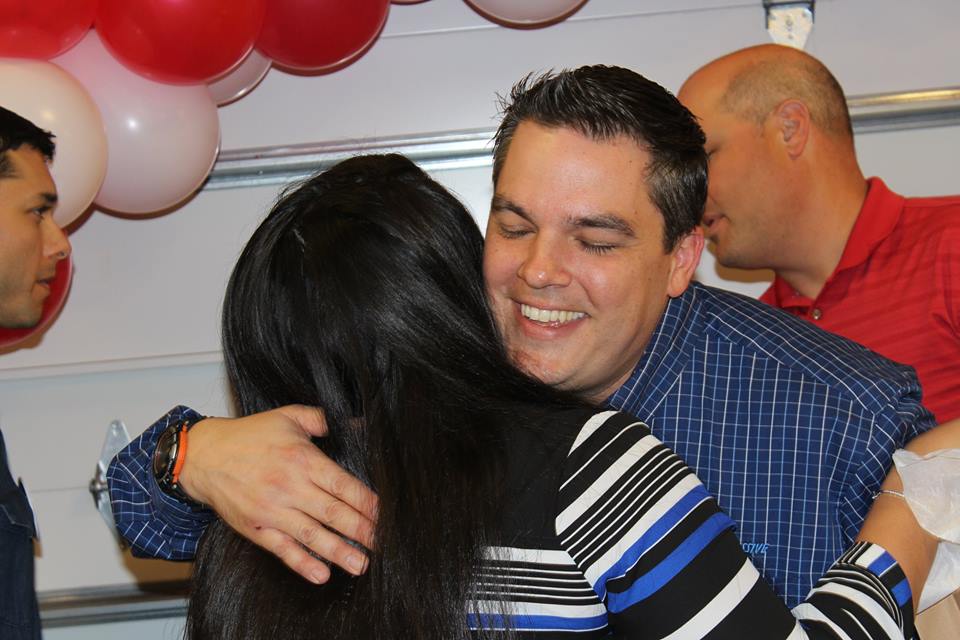 Veterans, tomorrow is your day.
Thank you for protecting the freedoms I and so many others enjoy. As you know, we at Wounded Heroes of America appreciate our Combat Wounded Vets. Figuratively speaking, we have been in the trenches with many of them on their roads to recovery. We've had some ups and downs, but mostly ups as opposed to downs.
We've always felt that it's everyone's responsibility to care for those who have served our country so bravely. We've also come to understand that many of the resources we need to make their lives better are right in our community. Today was an example of what happens when a corporate leadership steps up to help our Vets.
Progressive Insurance has a program called "Keys to Progress". Every Veterans Day, the company seeks veterans all over the country and donates like-new cars to them. We at WHOA have had the good fortune to have built a relationship with Progressive's Pasadena office. Today, one of our veterans, Victoria Canales, was awarded with a new Honda Accord. We at WHOA may not have deep pockets, but we have great friends, like Progressive Insurance, that do.
Veterans Day 2016 will be a fantastic day for a young lady who served her country honorably in both Iraq and Afghanistan. Today, that woman received the appreciation and recognition she so deserves. Congratulations, Victoria, and thank you, Progressive. May others learn from your generosity and your attitude towards our veterans. We'd like to give a special thanks to Jonathan Brusseau for making this happen.
Mike Talleda